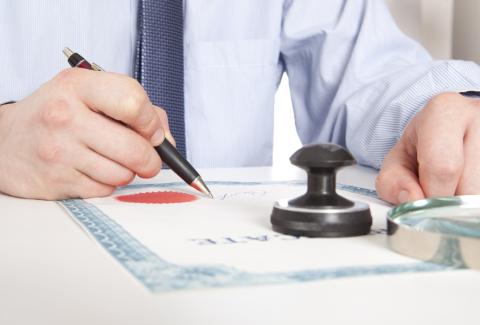 Certified translation for use in Portugal or a foreign country
Do you intend to make a proposal to a foreign entity that requires certified translations or to prepare administrative documents for another country?
In most cases, the official translation destined for another country must be certified according to the norms of that country by a local official entity: ministry, embassy or consulate. This procedure often entails the need to affix the "Apostille Seal" in accordance with the Hague Convention. These measures, which must be subject to the availability of the authorities concerned, slow down the forwarding of the translation to the country of destination and substantially increase the costs.
In order to avoid all these inconveniences, any Optilingua company has local sworn translators who are able to certify the translations and who are directly accepted. To do so, simply indicate in your request the country of destination: with this indication, the Optilingua branch or its representative certifies the translation locally, whenever possible.
Consult the website of the Institute of Registries and Notaries for the rules for certification.
Certified/official translation of official documents:
Birth and marriage certificates, death certificates, notarial deeds, criminal records, licenses, contracts, driving licenses or IMTI declarations, divorce sentences, reports and medical documents, financial information, invoices, other documents.
You can request a free, no-obligation quote through our online form or by email.
Certified / Official Translations in Portugal: